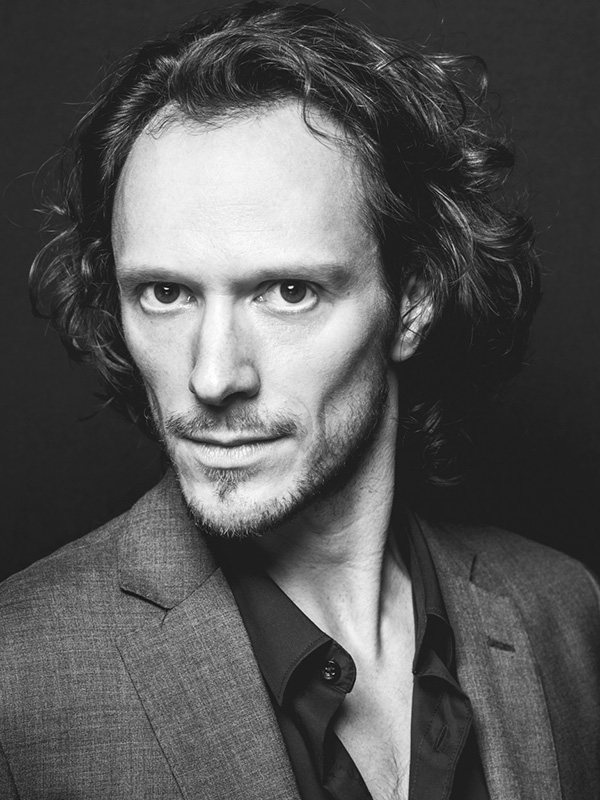 Born in Wilrijk, Belgium, Alain Honorez trained and graduated at the Royal Ballet School Antwerp.
He joined The Royal Ballet of Flanders in 1996 as a member of the corps the ballet, and became principal dancer with the company in 2004, performing numerous ballets out of the classical, neo-classical and contemporary repertoire.
Well known for his fluidity of his dancing, Alain felt particularly 'at home' in the repertoire of David Dawson, dancing ballets such as The Grey Area, A Sweet Spell of Oblivion, The Third Light and Faun(e).
Other renowned choreographers with whom he worked include William Forsythe, Jiri Kylian, Sidi Larbi Cherkaoui, Christian Spuck, Nicolo Fonte, Jean-Christophe Maillot, Jorma Elo & Demis Volpi amongst many others.
He won 2nd prize at the Eurovision Dance Competition in Gdansk, Poland (1997), received the 'Mathilde Schroyens dance prize' in 2008, was nominated for the 'Prix Benois de la Danse' in 2009 in the category of best male dancer, and was awarded a 'Golden Label' by internet site 'Klassiek Centraal' in 2012 for a remarkable career.
When, under the artistic direction of Kathryn Bennetts, Marcia Haydée's acclaimed production of the Sleeping Beauty premiered in Flanders in 2006, Alain was chosen to perform Carabosse, which quickly became the signature role of his career and one that brought him to the Santiago Ballet in Chile and to the West Australian Ballet in Perth as invited guest artist.
In 2010, Marcia Haydée invited him once again to join the Santiago Ballet in Chile to perform the role of Rothbart in a new version of Swan Lake, which she had created for him in Flanders where it had premiered in 2009.
After leaving The Royal Ballet of Flanders as a fix member of the troupe, Alain enjoyed a freelance career between 2012 & 2017. Besides continuing to dance, he worked as a temporary ballet master with Ballet Flanders on Wayne McGregor's 'Infra', started teaching and coaching and studied photography – a long time passion.
Alain is currently a teacher of classical ballet at the Royal Ballet School Antwerp, and is heavily involved as an administrator in 'Friends of the Ballet School Antwerp', an organization that primarily raises funds to benefit the school's young dancers.
Alain also works as a freelance photographer and enjoys an artistic collaboration with his wife Altea Nuñez, whom he often assists on her choreographic journeys.