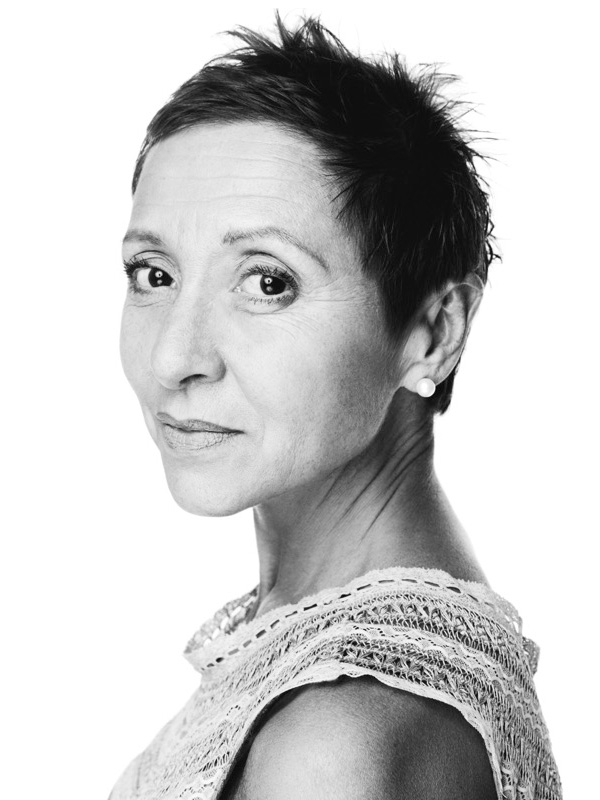 Photo Christiane Marchant
Since 2017, Christiane Marchant is the co-Artistic Coordinator of the Dutch National Trainee Program. She is a stager of David Dawson's choreography and works as his assistant on his productions at the Dutch National Ballet. She also teaches and conducts workshops at the Dutch National Summer School.
In 1977, after receiving her professional training at the Conservatoire du Théâtre Royal de La Monnaie in Brussels, Christiane joined Maurice Béjart's Les Ballet du XXe Siècle. In 1980, she was invited by John Neumeier to join the Hamburg Ballet where she danced until 1985.
Following her 1987 diplomas in Italian and German studies in Venice, she worked as Hamburg Ballet's Press Assistant for two consecutive years. In 1989, she followed the Teacher Training Program at the School of the Hartford Ballet (USA) and graduated in 1991.
Between 1993 and 2005, she was a teacher/coach and ballet mistress at the Dresden Ballet, the Hamburg Ballet, Les Ballets de Monte-Carlo, the MaggioDanza in Florence. From 2005 to 2017, she held the position of first ballet master at the Royal Ballet of Flanders in Antwerp, Belgium where she collaborated with all the major guest choreographers but also was in charge of the classical ballets.
Her vast repertoire covers the classical and neoclassical works by Marius Petipa, George Balanchine, John Neumeier and William Forsythe as well as creations by choreographers such as David Dawson, Christopher Wheeldon, Christian Spuck and Sidi Larbi Cherkaoui. Christiane also revived ballets such as John Neumeier's Daphnis and Chloë at the Ballet of La Scala in Milan and Themes from As You Like It at the Ballet of the Vienna State Ballet. She has also staged the white acts of Marcia Haydée's production of Swan Lake for the Ballet of Santiago in Chile and Dawson's The Third Light on Pennsylvania Ballet and Tristan + Isolde on the Dutch National Ballet.
Christiane has been a guest teacher at the Stuttgart Ballet, Aterballetto, Northern Ballet, La Scala di Milano, Wiener Staatsoper Ballett, Royal Danish Ballet, Royal Swedish Ballet, Ballet de Santiago de Chile, Béjart Ballet Lausanne, Ballet of the Opera in Rome, the Ecole Supérieure de Danse Rosella Hightower, les Etés de la Danse in Paris (2013) and is invited on a regular basis to teach in Japan.
Christiane has collaborated to the translation of the book "Suki Schorer on Balanchine Technique'' into French and Italian and to the "Basic Principles of Classical Ballet" by Agrippina Vaganova into French.