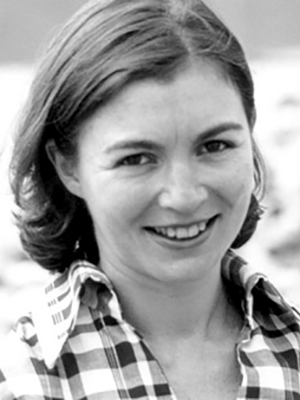 Born in Italy Eleonora Demichelis studied ballet at the John Cranko School in Stuttgart, Germany, and danced for 10 years in various ballet companies in Europe. After her graduation from the Paris Conservatoire (Conservatoire Nationale Supérieur de Musique et de Danse de Paris), France, as Choreologist in Benesh Notation in 2002, Demichelis worked with Uwe Scholz for 18 months in the same position.
Upon her return to Paris, Demichelis intervened with the Paris Conservatoire within the framework of the Afternon of the dance for which she taught Sir Frederick Ashton's La Valse together with Jean-Claude Ciappara.
In 2003 as a choreologist and répétiteur Eleonora Demichelis joined the artistic staff of the Dutch National Ballet under the direction of Ted Brandsen, where she worked until 2008 rehearsing the company repertoire, assisting invited choreographers and notating their creations.
Eleonora Demichelis was a choreographic assistant to David Dawson for his creations 00:00 (2004), Morning Ground (2004) and The Gentle Chapters (2006) for the Dutch National Ballet in Amsterdam and A Sweet Spell of Oblivion (2007) for the Royal Ballet of Flanders in Antwerp. She also guested with some European companies, amongst which were Finnish National Ballet, Royal Swedish Ballet and Semperoper Ballet, where she taught the repertoire as well as set and supervised the re-staging of David Dawson's ballets.
Since 2009 Eleonora Demichelis teaches the Benesh Notation. Currently she finalizes the partition of La Bayadère and prepares the notation of Alexei Ratmansky's Don Quichotte, created for the Dutch National Ballet in February 2010.