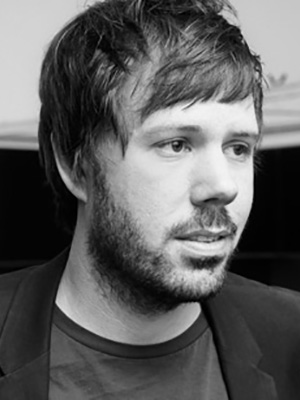 Eno Henze lives and works in Berlin. He divides his time between creating art and stage design and being a creative director for large-scale media environments. His artistic work examines 'how machines transform aesthetic reasoning and notions of the human'. Combining theory with technology and computation, Henze creates images and spaces that 'oscillate between human and machine origin'.
Henze has been curator of the exhibitions and symposiums at the past three installments of the NODE Forum for digital arts in Frankfurt. His work has been exhibited internationally in galleries and museums, including the Moscow Biennale, Art Cologne and Frankfurter Kunstverein. His creative direction for commercial clients such as Mercedes-Menz has gained international awards including D&AD's Black Pencil and ADC Gold.
Since 2011 Henze has collaborated regularly with David Dawson on designs for Dutch National Ballet and Royal Ballet.