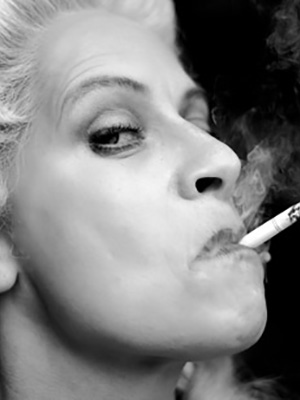 Educated at the Royal Ballet School in London, Kate Strong joined the Zurich Ballet (George Balanchine's satelite company in Europe) directed by Patricia Neary between 1980 – 1983. Her second contract was with William Forsythe's Ballett Frankfurt from 1984 to 1994. Also working with Jan Fabre, Elke Lang, Daniel Larrieu, Saburo Teshigawara, Robert Carson, John Cage, Heiner Goebbels and Christoph Nel. In 1994 – 1996 Kate was engaged by Johann Kresnik's Tanz Theater company at the Volksbühne am Rosa-Luxembourg-Platz in Berlin, in 1996 becoming a member of Frank Carstof's Schauspiel ensemble in the same theatre.
Kate Strong has worked consistently for more than 30 years with numerous directors, composers and choreographers, including David Dawson, Sir Kenneth Macmillan, Rudolph Nureyev, Michael Laub, Vivienne Newport, Amanda Miller, Manos Tsangaris, Simon Stockhausen, Thom Willems, Jacopo Godani, Sebastian Hartmann, Catherine Milliken, Wanda Galonka, Eszter Salomon, Karim Hadad, Albrecht Hirche, Michael Müller, Stefan Pücher, Falk Richter, and others.
Kate Strong is currently performing Macbeth with the Munich Kammerspiel, The Rats at Schauspiel Köln, both directed by Karin Henkel. Narcisse-0 directed by Coraline Lameison, on tour in France. Please Kill Me, directed by Mathieu Bauer at Theatre Nouveau de Montreuil, Paris. From January 2013 in Elektra directed by Karin Henkel at the Schauspielhaus, Zurich.