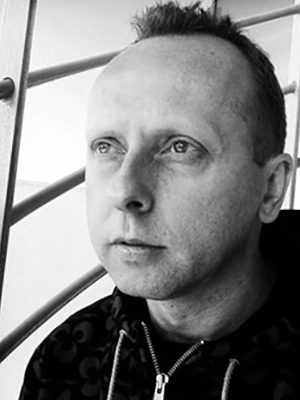 Traversing, disturbing and redefining the 'experimental terrain between sound, space, image and form,' Robin Rimbaud, aka Scanner, is a conceptual sound artist whose aural landscape integrates anything from sonic snapshots of the city to the nomadic fragments of mobile phone conversations.
In 2004 the Tate Modern commissioned Sound Surface as their first ever sonic installation, whilst permanent examples of his work can be heard in the Science Museum London (Sound Curtains) and the Raymond Poincaré hospital in Garches, France (Channel of Flight).
Scanner has collaborated on projects with Bryan Ferry, Steve McQueen, Michael Nyman, Merce Cunningham and Philips Electronics. Scanner describes himself as a 'minimalist anti-hero with an attraction towards alien activities in creativity.' His work has been presented throughout the United States, South America, Asia, Australia and Europe.